I hope you had a fabulous summer and are looking forward to the kickoff of a new school year! Here are a few upcoming fall activities I wanted to highlight.
Concert Performance by the Deutsche Philharmonie– October 9
Experience the convergence of music and science, featuring an exclusive, one-night-only concert performance by the Deutsche Philharmonie sponsored by Merck KGaA, Darmstadt, Germany. The show will celebrate the journey through 350 years of scientific curiosity. The concert will feature dynamic storytelling sure to inspire science and music enthusiasts of all ages. This free event will take place Tuesday, October 9 at MIT Kresge Auditorium at 6:30 p.m. Advance registration is required. To attend, please sign up at www.conductcuriosity.com/Bos350.
Boston Mini Maker Faire– October 6-7
The Boston Mini Maker Faire (October 6-7 at Boston Children's Museum) is an all-ages showcase of invention, creativity, and resourcefulness. Maker exhibits will include the full spectrum of Making, old and new, including technologists, fabricators, woodworkers, metalsmithing, textile art, performers, artists, and some of New England's biggest Makers such as Artisan's Asylum and NE FIRST Robotics. Tickets cost $20-$30 and can be purchased on Eventbrite.
Girls Who Code Club- Northeastern University
Girls are invited to join the Girls Who Code club at Northeastern University for the new school year. This chapter combines the innovative Girls Who Code curriculum with the experience of being on a world class university campus. Taught by women majoring in computer science, this club's instructors have academic and industry experience to support students as they explore a range of technologies.  Whether you are trying coding for the first time or you've been programming for years, this club is a great opportunity to explore computer science in an empowering female environment. Find out more on their website: http://www.neugirlswhocode.org/.
Here is a list of free or low-cost STEM activities for your kids to consider this month. Enjoy!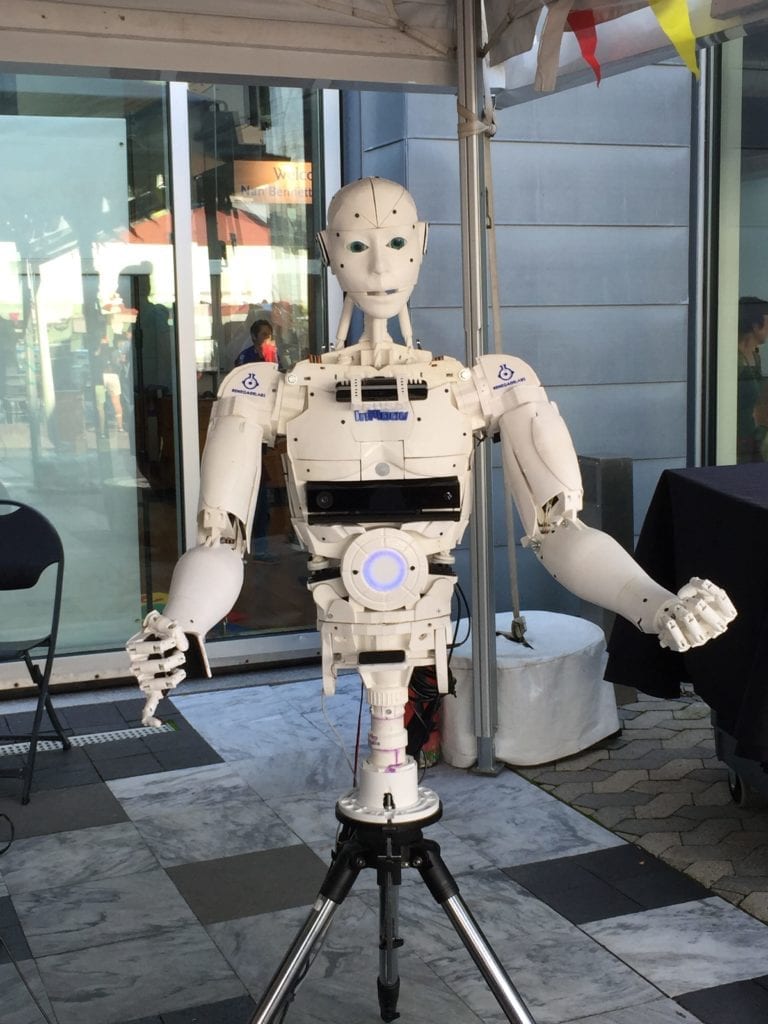 September 1-2: Hands-on engineering and design programs are offered by the MIT Museum in Cambridge. Free with Museum admission. (Ages 12+)
September 1, 8, 15, 22: Go behind the scenes to learn how to code, program, and play in your own Minecraft world at Microsoft Store Prudential Center. (Grades K-12) Free event +register now.
September 10, 19: Empow Studios will have one-day NanoCamps running during the school holidays at both Lexington and Newton studios. Each day of NanoCamp, kids create a project from start to finish. (Grades 2-8) Cost: $95
September 15: Attend the STEAM Expo at the Newton Library. Free event + all ages.
September 20: Learn about the search for primitive and intelligent life on other planets at the Harvard-Smithsonian Center for Astrophysics. Free + open to the public.
September 8: Take part in a Rube Goldberg Machines workshop and design, build, test, and play with chain reactions at the Newton Free Library. For kids in grades K-5 and their adults.
September 25: Get an introduction to the world of computer programming, using the Python language at the Worcester Public Library.
September 26: Learn how to use computer programming to code Finch robots and code a Pac-Man game at the Newton Free Library.  (Grades 9-12)