As we head into the end of the year, here are upcoming STEM activities I wanted to share with you. 
Spotlight
The MIT Museum recently opened in its new home in the heart of Cambridge's Kendall Square! The reimagined museum invites visitors to explore the Institute's innovations in science, technology, engineering, arts, and math (STEAM) — and to take part in that work with hands-on learning labs and maker spaces, interactive exhibits, and venues to discuss the impact of science and technology on society. Learn about the galleries, programs and special events, and drop-in activities. Cost: $18/adult, $15/senior, $10 student, and children 5 and under are free.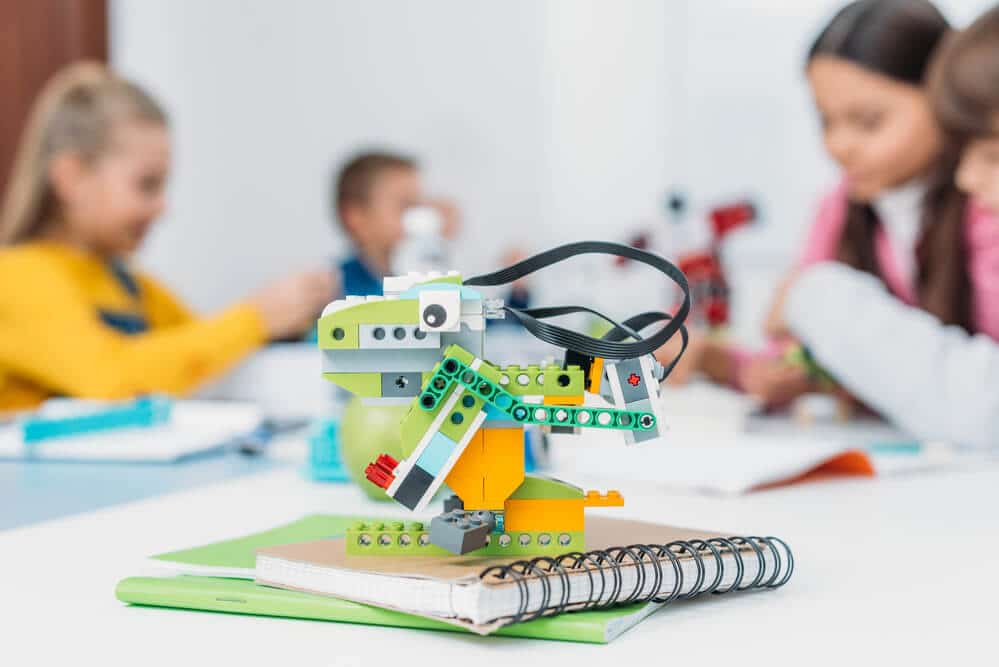 Virtual Workshops
TechGirlz, a nonprofit organization helping middle school girls embrace the power of technology, will be hosting free virtual tech workshops designed for girls in grades 5–8. View the calendar of events and sign up.
Register/Apply Now
The CyberStart America 2022/2023 cybersecurity training game is open to students in grades 9-12. Get free access to 200+ fun cybersecurity challenges in CyberStart, plus the chance to win scholarships from the National Cyber Scholarship Foundation. Register and start to play.
NASA, in partnership with Future Engineers, kicked off its second Power to Explore Student Challenge, a writing competition that calls on K-12 students in the United States (+ US territories) to learn about Radioisotope Power Systems (RPS) and envision an RPS-powered space mission that would energize their space exploration dreams. Submit your entry by January 17, 2023!
November & December Events in Massachusetts
November Splash Events
Here are upcoming Splash events where students can take classes taught by undergraduates. Each event requires registration, so visit the websites to get more information and sign up before the deadline. Find Splash programs at colleges throughout the country here.
November 5: Acera School in Winchester is hosting a Math Festival from 10am-12pm. Math activities are geared toward kids in grades 2-5 and inspire creative reasoning and collaborative problem-solving. Students choose from several tables offering problem sets, games, or puzzles with mathematical themes. Register for this free event.
November 12: Girls Day is back at the MIT Museum! Meet women in STEM who study and control movement in everything from molecules to robots. Move your brain and body through high-energy activities like building kinetic sculptures. This family-friendly event is recommended for ages 10 and up, but all are welcome. Free with museum admission.
November 12: Grand opening of the new exhibit Swimming with Sharks: A Deep Dive into Shark Biology and Behavior at the Harvard Museum of Natural History in Cambridge. Come to appreciate sharks not as deadly killers, but as fascinating creatures that play an outsize role in maintaining balance in marine ecosystems. Regular admission rates apply.
December 3: Mosesian Arts in Watertown presents a Multiverse Concert Series: Reef Music. This action-packed day of music, movement and marine biology is suitable for children, adults, and families. Young musicians ages 5-12 are invited to bring their instruments for a music and science improvisation workshop led by Multiverse Musicians and Teaching Artists. This is followed by a Multiverse Concert for all ages interweaving coral science, live electro-symphonic music, and immersive activities for audience members who love to move. Workshop: $30. Concert: $30/adult and $20/child. Reserve tickets.
December 3: Harvard Museum of Natural History in Cambridge is hosting "Birds & Blooms." Explore the lives of birds and flowers from Latin America at this event. Try hands-on activities led by Hear Me Out/Escúchame teens, see their newest mini-exhibit, decorate a bird or flower mask, and brighten the dark season! Free with museum admission. Leer en Español.
December 5-11: Hour of Code is a popular annual event where students, teachers, and people worldwide can try a one-hour coding tutorial. Whether you're curious about coding or you already have some experience, there are activities for all ages and skill levels. Topics include science, math, computer science, social studies, art, and music. Themed tutorials include Minecraft, Dance Party, Star Wars, Frozen, and many more. These free activities are perfect for doing at home with your kids and can be adapted to classroom curriculum and after-school clubs and libraries. Visit the website to view all activities and learn how you can host an hour of learning.
December 17: Designed by teens for teens, MIT Museum's Teen Science Cafes bring together scientists and high-school students to explore new research and discuss what inspires and influences people to pursue careers in STEM. Save the date and check for details on the next Teen Science Cafe.