Happy New Year! As 2019 begins, here is a math opportunity for middle school students.
MATHCOUNTS– Math Video Challenge
The Math Video Challenge is a free MATHCOUNTS Foundation program that challenges 6-8th-grade students to develop their math, communication and technology skills in a collaborative video project. It's a new way for students who love math to explore it creatively, but also gives students who fear math a chance to feel successful in the field by tapping into other talents like art, writing, and acting. Register for free to form a team of four students, and submit your video for review by March 1st for the best shot at the grand prize of $1000 per student!
Here is a list of free or low-cost STEM activities for your kids to consider this month. Enjoy!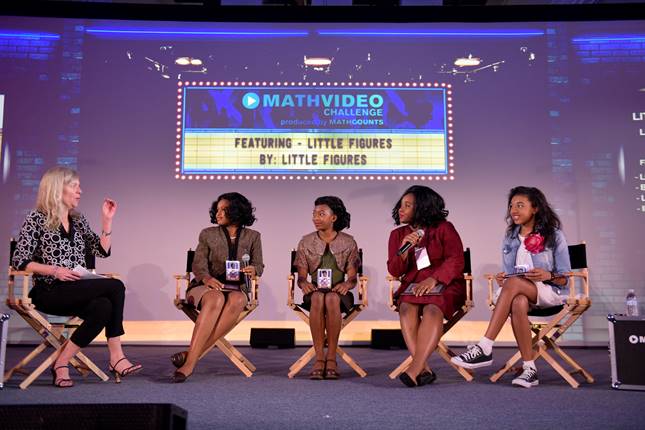 January (various dates): Hands-on engineering and design programs are offered by the MIT Museum in Cambridge. Free with Museum admission. (Ages 12+)
January (various dates): Microsoft Store at Prudential Center is hosting free Hour of Code Minecraft and Harry Potter Kano Coding workshops for kids ages 8+.
January (various dates): Microsoft Store at the Burlington Mall is hosting free Harry Potter Kano Coding workshops and STEM Saturdays for kids.
January 4: Free Friday night admission to The Discovery Museum in Acton.
January 12: STEM Inspiration Organization is hosting a STEM workshop for high school students, involving biology and neuroscience. Students will get experience working with professional journal articles to develop critical skills. Sign up for this free event in Waltham.
January 13: Take part in family-friendly STEM activities and get your hands wet meeting some cool local ocean animals when the New England Aquarium visits Curtis Hall in Jamaica Plain. Free
January 19: Register now for Semia USA and World Robot Olympiad – USA Kick-Off meeting for the 2019 season in Medford. Robotics teams are being formed now. Come learn how you or your child can join a team or start their own team.
January 19: Attend an information session about joining a World Robot Olympiad team at the Hatch Makerspace in Watertown. Ages 8+
February 23-24: Register now for  Blueprint, a weekend-long learnathon and hackathon held for high school students on MIT's campus. Free