I hope you are enjoying every bit of summer vacation! Here are a few upcoming STEM activities I wanted to share with you.
Girls Scouts' New Badges- Coding For Good
Girl Scouts in grades K-12 can learn the basics of coding, algorithms, game design, and app development, and use these skills to support a cause important to them. Every Coding for Good badge includes a plugged-in and unplugged version, so all girls can learn regardless of their access to technology. More information is available here. Volunteers can contact Customer Care at [email protected] or 844-306-4736 for help getting their Girl Scouts started on the new badges.
Calling all youth entrepreneurs, STEM enthusiasts, coders and makers! TiE Boston's Young Entrepreneurs Program is looking for you to join their 2019-2020 cohort. Their application deadline is August 30th but spots are going quickly. 
The TiE Young Entrepreneurs is an extracurricular program dedicated to fostering the next generation of leaders through the transformative experience of building a startup. While learning the skills to build and lead a company, the program also coaches young people to identify and leverage successful pathways to reach personal and professional goals. Participants spend alternating Saturdays, September through April, learning directly from startup founders and industry experts in the heart of Kendall Square. Student teams compete for up to $5K in seed funding while participating in a rigorous curriculum that has been proven over the past 10+ years.
Be sure to apply today! I recently attended their Global Competition where teams from around the world pitched their companies and made presentations to members of the Boston-area tech community. I was so impressed by these smart and motivated teens. Want to learn more? Check out www.tye-boston.org.
Girls Who Code– Acera School (Winchester)
Does your daughter love computers? Acera School will host a free Girls Who Code club beginning Tuesday, September 24. Meetings will run weekly on Tuesdays from 6-7 pm at Acera's location on 5 Lowell Street in Winchester. The club will have two facilitators, one dedicated to girls in grades 3-5, and the other to girls in grades 6-12. To register, visit www.aceraschool.org/girlswhocode. Girls Who Code is an international non-profit organization working to close the gender gap in technology; to date, the group has reached more than 90,000 girls in all 50 states and in Canada. 
Acera also offers daily STEAM-based after-school enrichment programs for both Acera and non-Acera students ages 4-15. Classes include programming and robotics, woodshop and engineering, filmmaking and set design, and more. To register, visit https://www.aceraschool.org/enrichment-programs/after-school-programs/.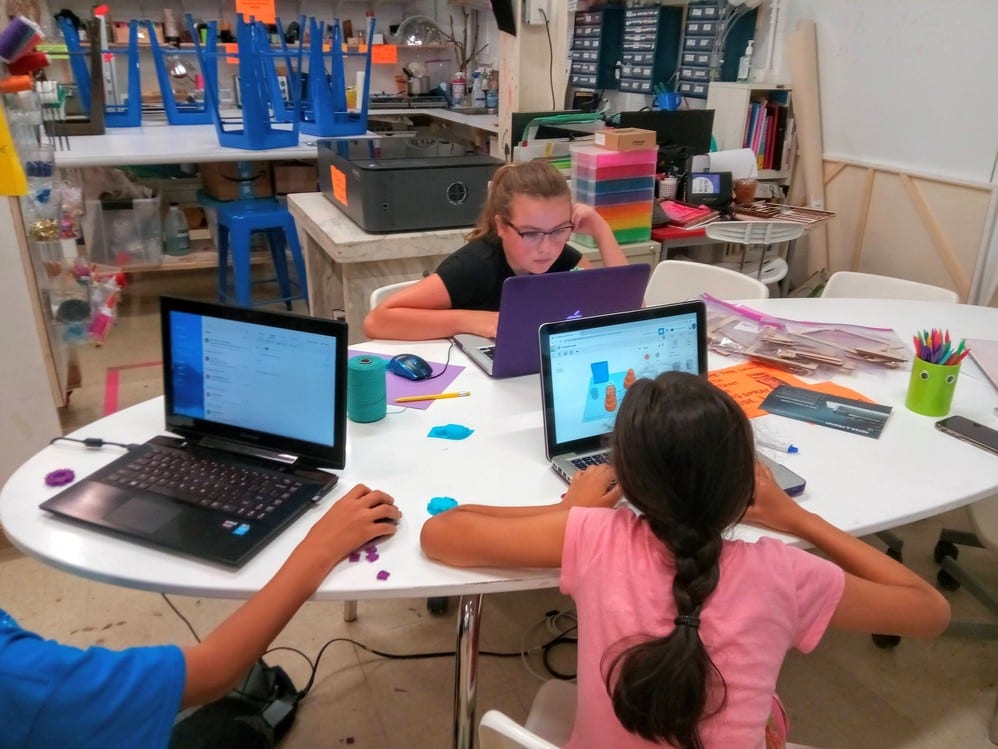 Here is a list of free and affordable STEM activities to consider this month. Enjoy!
August (various dates): Hands-on engineering and design programs are offered by the MIT Museum in Cambridge. Free with Museum admission. (Ages 12+)
August (various dates): Microsoft Stores in Boston, Burlington and Natick are holding free STEM programs for kids ages 6+.
August 2: Free Friday night admission to the Discovery Museum in Acton.
August 5-6: Explore the night sky, and learn how to find stars, planets and other celestial objects at the Newton Free Library. Presented by Traveling Programs from the Museum of Science, Boston. For children K and up and families. Register required.
August 8: Celebrate the 50th anniversary of the Apollo moon landing with the Rhode Island Computer Museum at the Worcester Public Library. Learn the basic concepts of robotics and then work in teams to learn coding to instruct a simple robot to move in construction challenges. (Ages 11-17)
August 13-14: Come learn about Mars and exoplanets in a program at the Belmont Public Library.
August 15: Attend "Make Your Own Video Game" workshop with the Rhode Island Computer Museum at the Worcester Public Library. (Ages 13-17)
August 16: Attend the Discovery Museum in Acton for Free Fun Friday! The museum will be open with free admission all day until 8:00pm. 
August 16: The Harvard Museums of Science and Culture in Cambridge will be open for free to celebrate Free Fun Friday.
August 17: Sign up now for Science & Us' 3rd Makeathon at MIT. This student-led organization aims to promote science communication among youth. Attend the Makeathon to learn and connect with professional science communicators from across the field. This is a free event for middle and high school students. 
August 23: It's Free Fun Friday at the Berkshire Museum in Pittsfield.
August 30: Visit the EcoTarium in Worcester for Free Fun Friday.
August 30: Attend Free Fun Friday at The Cape Cod Museum of Natural History in Brewster.