Need a book recommendation for your teen that delivers action, adventure and clever tech contraptions? Then pick up the Ashfall series by Mike Mullin and your teen will thank you!
In Ashfall, the Yellowstone supervolcano erupts in the Midwest, and what ensues is a multi-year survival story. The book follows Alex– an Iowan teen, who, pre-disaster, likes nothing better than to play computer games, and Darla– a young woman Alex meets up with along his trek to find his parents in Illinois.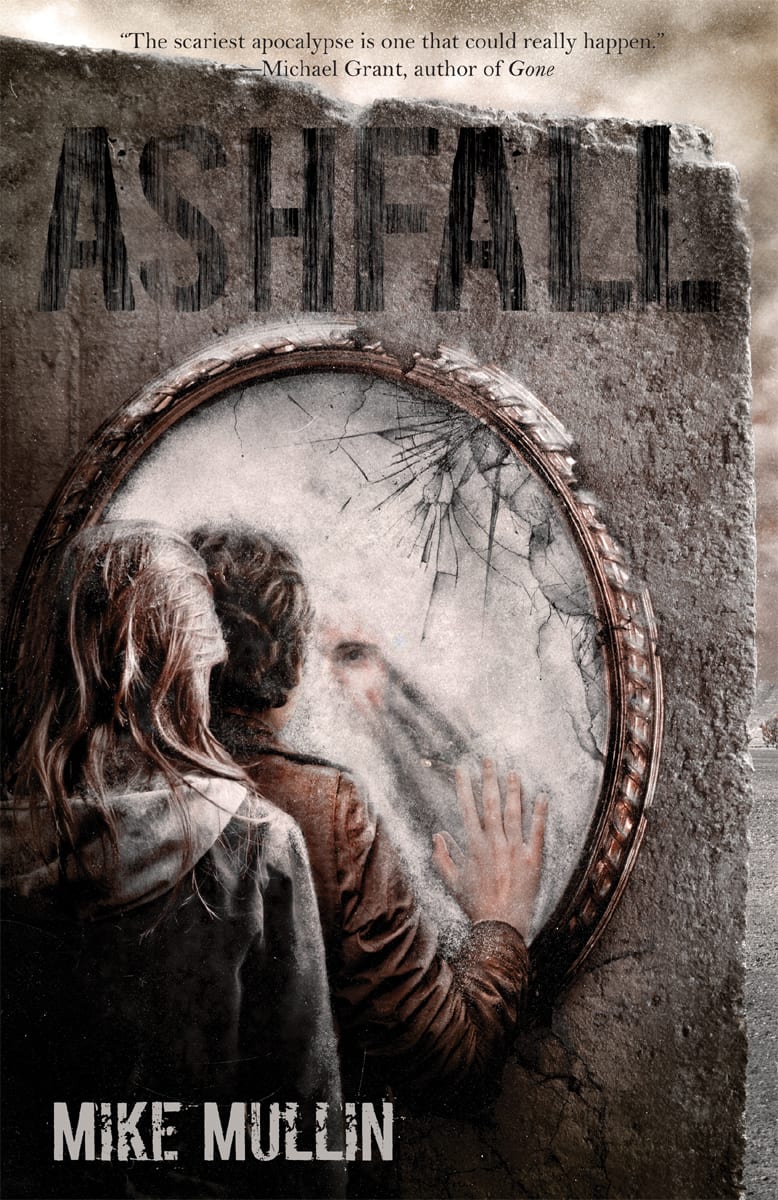 I'm a big fan of Mike Mullin's Ashfall series and the author himself. I had the opportunity to meet him at our local library in Belmont, MA a few years back, and he is not only a gifted writer (and a super nice person!) but he really cares about how his writing impacts his readers, especially teens.
One of the main reasons why this series is so special is that Mike created a lead character who is a young female engineering dynamo. The character is Darla and she uses her brilliant engineering and agriculture skills to make life better for the survivors. She loves tools and machinery and she uses them– along with a lot of ingenuity– to solve problems and start rebuilding society.  On top of it, she's smart and tough and I loved her no-nonsense attitude.
Kudos to Mike for writing a young female lead who is an engineering role model for our daughters and sons. I reached out to Mike to learn more about how Darla came to be, and for fans of Ashfall, you'll love getting more insight into Darla's character and for those new to the series, I'm sure you'll enjoy hearing from this talented author.
Read on for my Q&A with Mike Mullin.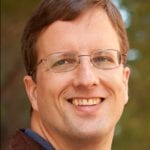 Q: How did you come up with Darla's character?
A: Darla is partly an homage to the tough female characters in fiction that I love: D.J. from Catherine Murdock's Dairy Queen series, Katsa from Graceling, Ree from Winter's Bone, and Katniss from I really don't have to tell you this, do I?
My mother grew up on a farm in the Nebraska Sandhills, and many of my nieces and nephews still live on farms. My niece Hannah has a lot of the same qualities as Darla—she rebuilds tractors, and earlier this year after her horse threw her and broke a bunch of her ribs, she was riding the next day in direct violation of her doctor's orders.
Q: What/who was your inspiration for Darla?
A: The most direct inspiration for Darla, however, is my wife, Margaret. She is just as tough, loyal, and determined as Darla, but Margaret doesn't have Darla's mechanical genius. Which is too bad—it would be awesome if Margaret could fix our cars.
Q: Did you purposefully give a woman the engineering role in the series and why?
A: Partly this came about because so many of my nieces who grew up on farms are mechanically inclined. But I also make a conscious effort to write against stereotypes. Books that turn clichés on their heads and show their readers something different are more interesting to me both as a reader and writer.
Q: What do you think was the coolest engineering thing Darla did in any of the books?
A: I love the bike/snowmobile contraptions she builds and calls "bikezillas." They're based on a real thing—a bike to snowmobile conversion kit called a Ktrak. There's a picture of one on my Pinterest board for ASHEN WINTER here: http://www.pinterest.com/pin/32510428530058593/
Q: How have your readers responded to Darla?
A: Darla is by far the most popular character I've created. Which is a huge relief—I consider one of my weaknesses as a writer to be writing from a female point of view, so I'm grateful that so many readers have connected so strongly with her. I regularly get emails about Darla, fan art of her, and desperate pleas to write a fourth book (I might).
Q: Why do you think your book resonates with teens?
A: Many of the teens I talk to are deeply uneasy about the future. They're well aware that we're not bequeathing them a perfect world. Climate change, political gridlock and economic malaise all threaten teens' futures. Apocalyptic and dystopian literature is one way of considering possible futures in a safe context, which is why I think there's been such a boom in dystopian books lately.
I also think that ASHFALL resonates with teens because of the conflict inherent in the apocalyptic setting and the changes that conflict forces on my characters. Conflict and change are the key engines that drive any novel—if anything, they're even more important in books written primarily for teens.
Q: What book recommendations do you have for the tech-savvy teen?
A: There's a great new book by Lawrence Tabak called In Real Life about an American teen trying to make it in the big leagues of Korean e-gaming. It reminded me of Cory Doctorow's work, all of which would also be great for tech-savvy teens. I'm a particular fan of Doctorow's book Little Brother. Science fiction fans should try XVI by Julia Karr, Feed by M.T. Anderson, Across the Universe by Beth Revis, and Memento Nora by Angie Smibert. Teens who love zombie novels should try All Together Now by Robert Kent. I could go on and on—YA is so rich now that we'll never run out of fabulous books to read, for tech-savvy teens or for all the others.
My final thoughts
Fans love Ashfall (and the entire series) as noted by the many 5-star reviews on Goodreads. It has also received critical praise and was awarded one of the top five YA novels of 2011 by National Public Radio and a Best Teen Book of 2011 by Kirkus Reviews.
Introducing your teen to this good read will not only captivate them with a compelling story but it will acquaint them with a positive female engineering role model.
Image Source: Tanglewood Press