Amazon has introduced the Future Engineer program, a $50M initiative to increase access and affordability to computer science education for children from underserved and underrepresented communities. Amazon recognizes the significant need for computer science professionals and understands that if children are exposed to computer science early, they are more likely to pursue college degrees in computer science.
I spoke with Allison Flicker, STEM Ambassador at Amazon, about this program. Amazon Future Engineer is a four-part, childhood-to-career program that works to inspire and educate 10 million children and young adults from underprivileged, underrepresented, and underserved communities across the country to pursue careers in the fast-growing field of computer science and coding.
Allison said that Amazon tested this program in 2017 and 2018 and saw a tremendous response from students, schools, and communities. Amazon is now expanding and rolling out the program nationally. I am excited to tell you about the different ways students, teachers, and parents can get involved and take advantage of this new program.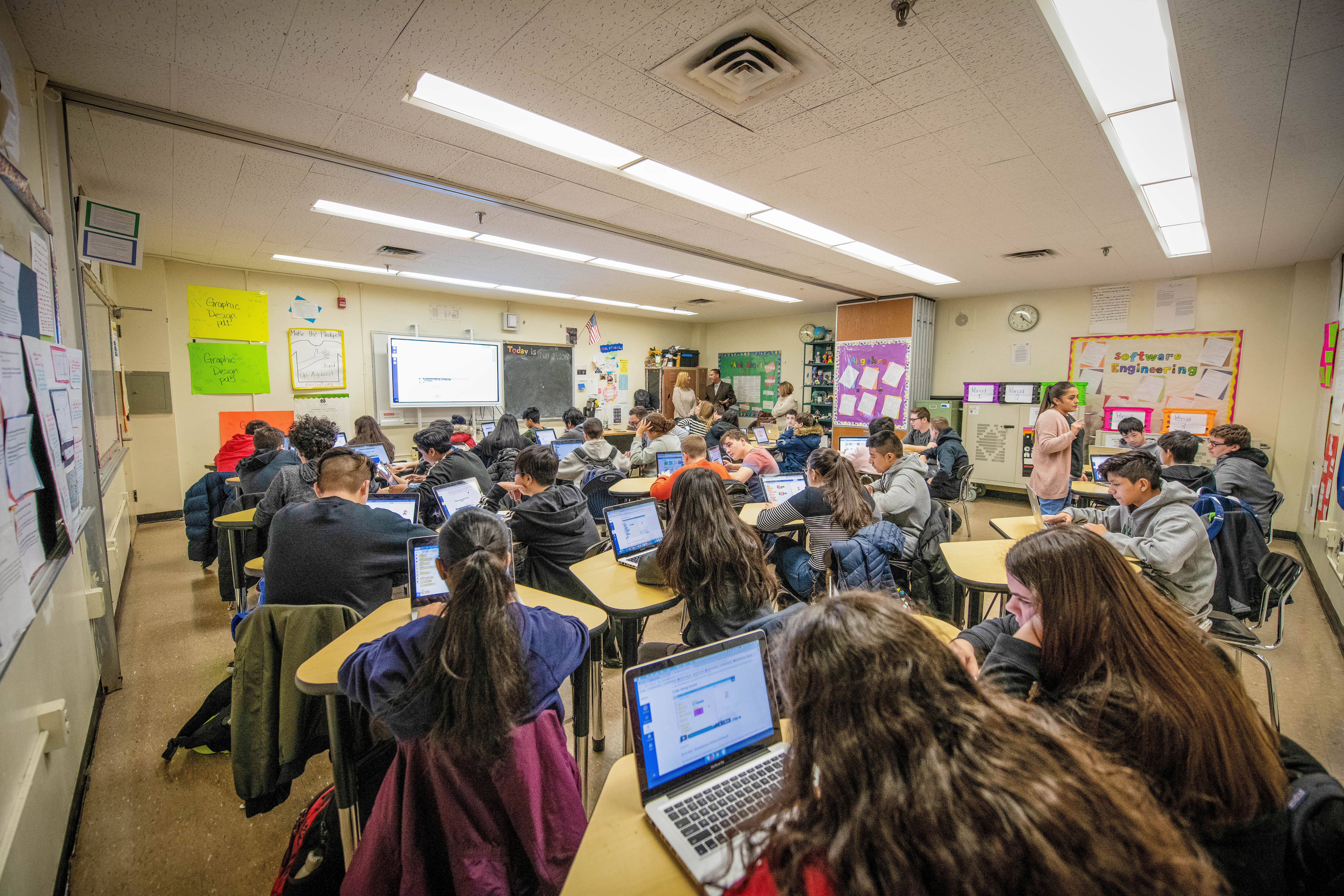 K-8 Students: Scholarships
Amazon Future Engineer is funding Coding with Kids scholarships for students with financial need. Coding with Kids is a computer science academy for kids 5-16 years. As part of this initiative, Coding with Kids is now actively accepting Scholarship Applications on a needs basis for 2019 Camps & Classes. Students and parents can apply for summer camp scholarships here. Teachers or counselors can also apply on behalf of a student/parent. Additionally, schools, school districts, and youth organizations can apply for scholarships for a number of their students and members.
High School: Intro to Coding and AP Computer Science Courses
Through a partnership with Edhesive, the Amazon Future Engineer program initiative seeks to dramatically expand access to high caliber preparatory courses, curricular resources, and programs for schools and districts to help prepare and propel high school students forward in their pursuit of AP Computer Science education. Amazon's goal is to bring Computer Science courses to 2K Title 1 high schools in the US. Applications are open now and can be completed by teachers, school administration, parents, and students. Allison shared, "We're constantly adding more schools. And, we're still looking to add 1,000 more – so please keep applying!"
College Scholarships
Amazon offers $10,000 scholarships toward an undergraduate degree in computer science. The company will soon announce the first group of recipients. Applications will reopen in fall 2019. Visit the website for updates.
Internships
College freshman students who receive a scholarship from Amazon will be eligible for a paid software development internship at Amazon in the summer of 2020. Students can learn more here.
Thanks to Amazon for stepping up and making a strong commitment to supporting computer science education for students in underserved communities. Their long-term, multipronged approach will likely result in many more students pursuing computer science degrees and progressing to careers in technology. I also like the fact that everyone—students, teachers, parents, and school administration—has the opportunity to advocate for these programs in their communities and on behalf of students.
Image Credit: Amazon