What better way to kick off summer than with some cool science activities you can do at home with your kids! Here are some fun ideas you can use to keep the kids cool, and also engaged in learning to help stave off summer slack.
Thanks to Erica Saint Clair, founder of Rosie Research, for creating and sharing these activities. Erica has a Ph.D. in Physics from Boston University and really enjoys making science labs for kids. Her philosophy is "learning real science by doing fun science."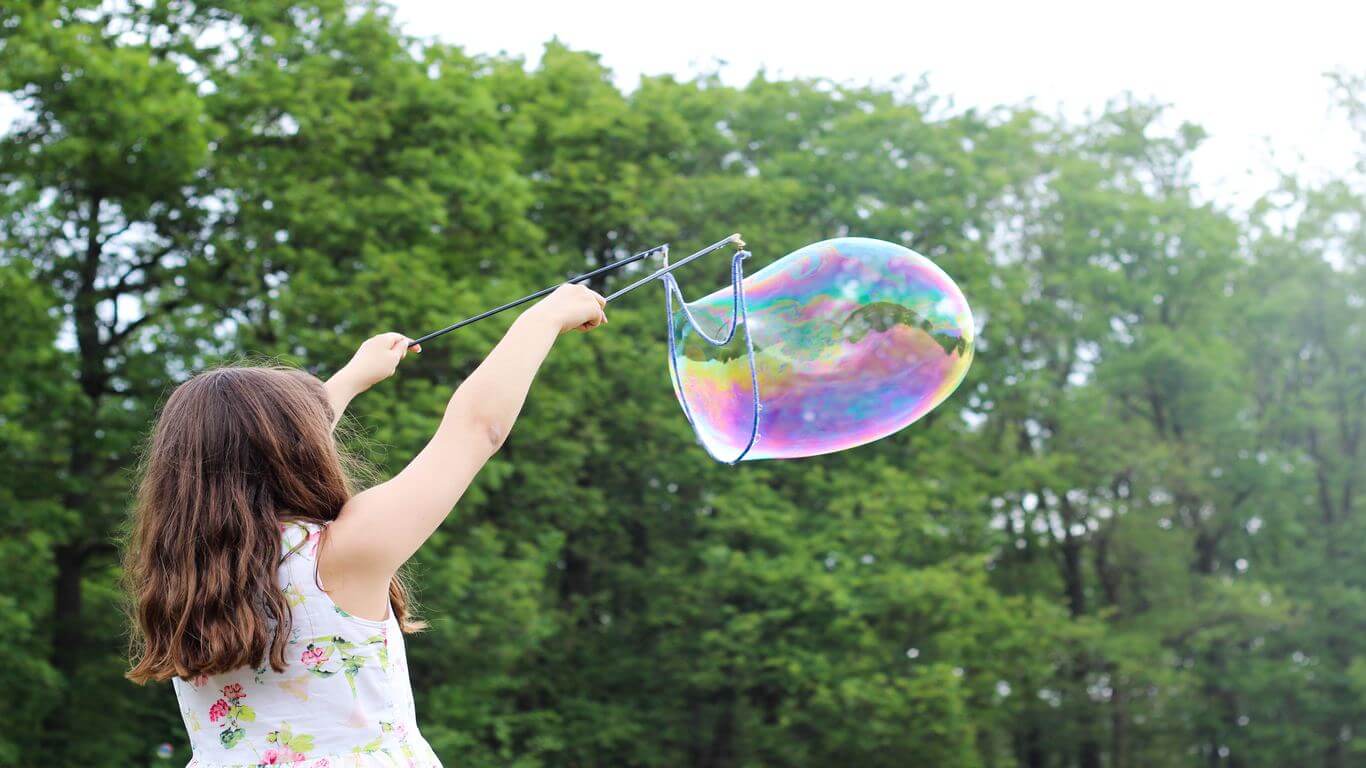 1. Make fizzy ice cream
Making ice cream is an age-old summer activity. Skip the rock salt and that half hour of shaking this year as you amp it up by making fizzy ice cream. You read that right – fizzy ice cream. This ice cream will feel like creamy cool soda on your tongue and is a great way to open the conversation up to phase changes, states of matter, and even kitchen chemistry. Using dry ice, a common ingredient found at your local butcher counter is the key secret ingredient. Make sure to get extra to play with soap, water, and dry ice after! Get the dry ice cream recipe.
2. Create the ultimate sprinkler
If your kids are tired of last year's sprinkler, bring a little engineering to the table by creating water rockets. With each launch, kids will not only get a great splash of cold water, but they will also be screaming with joy as their rocket reaches the trees. You can even make the fun more formal by timing the time in the air or measuring the distance. Then see if kids can change their water rockets to be the winners. Find directions to the water rocket project here.
3. Become a Maker
Kids love to build. There are a ton of websites out there that have amazing project ideas, classes, books, and magazines that will foster a love of becoming a Maker. Sites that Erica loves are Instructables and Make, both of which have projects perfect for beginners or kids who are advanced beyond their years.
4. Blow giant bubbles
This project doesn't necessarily cool kids off, but it is a ton of fun and will keep them engaged for a long time. Creating giant bubbles requires a few ingredients, one being corn syrup to help the bubbles expand. Kids can engineer their own bubble wands from recycled materials, string, yarn, rope… you get the idea. Use this recipe for the ultimate giant bubbles.
5. View the universe
Summer is a great time to take your gaze out to the stars. With summer bringing clear skies it is the perfect time to pitch a tent, enjoy some s'mores and be captivated by the Milky Way. If you want a more structured approach, or want someone to do all the telescope lifting for you, check out your local Observatory. Many have volunteers on hand and hold regular star parties to boost public engagement. Check out NASA's Night Sky Network to find a location near you.
About Dr. Erica
Dr. Erica Saint Clair is a mom, educator, and Ph.D. in Physics. Her mission is to combine her love of real science with her kids – creating high-quality projects that teach concepts often saved for high school and beyond through hands-on play. Her work uses stories, art, and scientific concepts to captivate the imaginations of children. You can find her projects at Rosie Research and her labs on Teachers Pay Teachers.