With technology being such an important part of our world today, I am intrigued by how K-12 schools assess and adopt new technologies, and how they introduce and teach them to our children.
One of the newer technologies, 3D printing, has been in the news quite a bit over the past few years. 3D printing allows companies, small businesses, hobbyists, and now students take an idea, design it, and then rapidly prototype it to see if it works. It has always been possible to build models; however, factors such as costs, materials and time often prevented people from rapidly producing their designs.
3D printing is a technological breakthrough because it allows the design and iteration process to happen much more quickly and more affordably than in the past. Because of its advantages, 3D printing has been adopted in a wide range of industries, including medical, automotive, architecture, and fashion. Companies benefit because they can now rapidly prototype products, often in-house, and produce full-printed objects in hours. Hobbyists and students benefit because they can now produce something they designed.
3D printing has begun to appear in some K-12 schools, giving students the ability to not only design things but print them on site and see how they function. I had the opportunity to speak with a company who is bringing 3D printing solutions into K-12 schools and find out how schools are incorporating 3D printing into the classroom and what it means for students.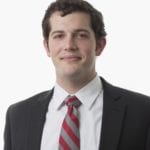 Read on for my Q&A with AJ Perez, the co-founder and CEO of NVBOTS, a company that provides easy-to-use and easy-to-share 3D printing solutions to schools, and helps students bring their ideas to life.
Q: How are schools using your service today?
A: Most schools are incorporating the NVPro experience into STEAM-focused course work. This includes access to NVBOTS 3D printable curricula and having an NVBOTS leader onsite to educate on the design process. This includes helping students decide what they want to create, sketch out, design and print. Once we get them through the design process, we teach them how to actually 3D print the parts (that they ultimately get to take home).
For example, with Citizen Schools (a national nonprofit that partners with public middle schools in low-income communities), our COO Chris Haid volunteers once a week as a Citizen Teacher, educating middle school students on how to design and build with a 3D printer.
We are also making an impact on schools with an interdisciplinary approach to learning, such as the Sizer School, a North Central Charter Essential School. For instance, members of an 8th grade class were learning about Helen Keller and created Braille name tags with the NVPro. Another group of students in a 7th grade English class were writing their own fairy tales and used the NVPro to make related bookmarks. With student interest growing daily, The Sizer School even established a 3D Printer Club for students interested in exploring 3D printing outside of normal school hours.
Q: How are students using computer-aided design software to create their 3D printing ideas?
A: Students can use any type of 3D CAD (computer-aided design) software to design their parts for 3D printing. Younger students typically will be exposed to 3D design with easy-to-use CAD software such as Tinkercad. Students in high school and at university will typically use more advanced design software.
NVBOTS' software is flexible enough to allow for users to create 3D printed parts for any application. Students and professionals have used our software to design everything from phone cases to medical devices and quad copters.
Q: How do students benefit from learning about 3D printing?
A: It goes beyond simply printing a product and gaining CAD skills. 3D printing is transforming how students learn by offering a hands-on experience that inspires students to pay attention to details, get more creative, and see the physical realization of their work.
Also, a student who is able to learn via 3D printing is also able to learn to accept the fact it is OK to fail, looking at the glass as half full and knowing they can try again. This is such an important lesson in life and is a notion that fuels innovation.
Q: How should schools incorporate 3D printing into their curriculum and what are the keys to success?
A: In addition to instructing students on CAD and supplying a 3D printer, 3D-printable lesson plans that incorporate 3D-printable components need to be put in place. For example, we supply lessons written in line with the Common Core State Standards and Next Generation Science Standards, in an effort to help educators easily integrate 3D printing into the classroom. By giving students application-specific (and real-world) experiences, they are able to not only thrive in the classroom, but are inspired to challenge the status quo in ways never before thought possible.
In addition, the sharing of best practices across academia and faculty is also important, along with peer-to-peer instruction among students. Creating a hands-on, equal opportunity learning environment can have an enormous impact on a student's propensity to learn.
Q: Can you tell me about the schools' experiences so far?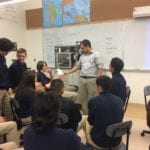 A: Feedback has been positive across the board. Our initial pilot programs are proven to take a school's learning and engagement environment to an entirely new level, leading to long-term (and expanding) programs. In fact, we get feedback from teachers on a regular basis citing how the students are much more energized to learn about STEAM/STEM-related topics, as a result of working with the NVPro and learning from the NVBOTS team.
Q: Where do you see 3D printing headed in the next 5-10 years?
A: In general, 3D printing is headed where the most value is created with regard to innovation. The healthcare and aerospace industries are two examples. For instance, in healthcare, prosthetic hands and limbs are being created with 3D printing; a 3D-printed skull has been known to save a woman who would have died otherwise; and a baby was able to breathe again thanks to a 3D-printed splint.  Also, in bio-printing, there is promise for 3D-printed organs, which could completely eliminate the necessity for organ donors. In the aerospace industry, 3D printing technology can support innovation in materials reduction, resulting in lighter planes (ultimately reducing fuel requirements).
However, the key to truly democratizing 3D printing rests with education. In order to leverage the power of 3D printing, the next generation of scientists, engineers, designers and inventors need to be trained on design for 3D printing – and this starts in elementary school through college.
Further, building a foundation for STEAM education at an early age – and continuing to foster that growth throughout higher education – will help fill gaps in employment, while radically shifting innovation cycles and facilitating economic growth.
Q: What needs to happen to make 3D printing go mainstream?
A: Most 3D printing processes are far too cumbersome for students and teachers, prohibiting widespread adoption of a technology that offers a hands-on, interdisciplinary approach to education.
For 3D printing to go mainstream, there needs to be adoption by educators on a broad scale to help; the technology needs to be easy to use; and it needs to be available at low cost.
This is an issue being addressed by a growing community of educators and thought leaders determined to get students everywhere exposed to 3D printing. This effort includes "teaching the teachers" about 3D printing and how they can help students put 3D printing into practice by incorporating 3D printing into their own curricula. By giving students application-specific (and real-world) experience, they are able to not only thrive in the classroom, but are inspired to challenge the status quo in ways never before thought possible.
My final thoughts
As a parent, what can you do to ensure your school incorporates new technologies like 3D printing into their curriculum?
First, talk with your superintendent and tech department heads about what kind of technology innovations and tools they plan to introduce. 3D printing is just one technology– there are many other tools and platforms available.
Second, find out if your school has access to grant funds available through local organizations. Many towns have foundations that raise private funds to support student and teacher enrichment and education. Talk with your foundation about their plans for supporting technology innovation.
Finally, investigate DonorsChoose.org, an online charity that funds classroom projects at public schools. By applying for a donation, you can get technologies, like 3D printers, for the classroom.
About AJ Perez
AJ (Alfonso) Perez is the co-founder and CEO of Boston-based NVBOTS, the manufacturer of the world's first fully-automated, cloud-connected 3D printer. AJ holds a BS in Mechanical Engineering '13 and Masters of Engineering in Manufacturing '14 from the Massachusetts Institute of Technology.  AJ has developed and taught several classes during his career. Most recently, he co-developed the first graduate-level 3D printing class for the department of Mechanical Engineering at the Massachusetts Institute of Technology.