Last year my dad, an electrical engineer, gave my then 12-year old daughter a few copies of his Popular Science magazine. It's been a favorite read of his for years and he thought she might like it too– she did and asked for more. At Christmas, my folks decided to give her a monthly subscription as a gift.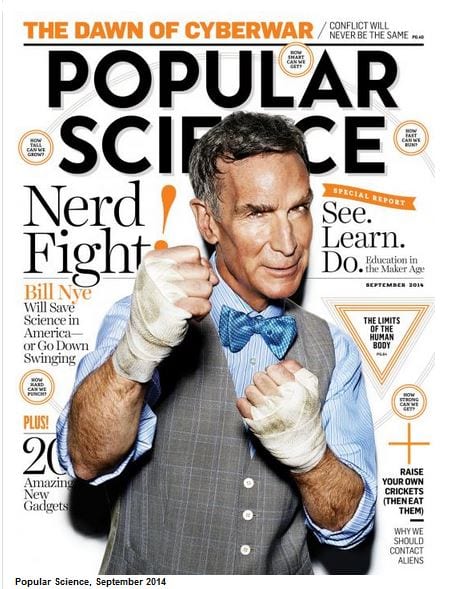 She's been reading the magazine for a year now and eagerly looks forward to it each month. Guaranteed, the day it arrives, you can find her reading the latest issue in bed that night! Based on her experience, I can say that Popular Science is a magazine teens should consider reading. It's been around for a long time (since 1872!) and prides itself on providing current news, product reviews and thoughtful articles about science and technology subjects. Their goal is to be the source for "what's new and what's next."
Having your teen read tech-related magazines is a great way to stay current with news and get ideas for classroom conversations, projects, and papers.
How Popular Science benefits teens:
1. It piques interest and encourages learning with well-written, thought-provoking articles on incredible gadgets, technology innovators, and really cool do-it-yourself projects.
2. Helps students stay up-to-date with groundbreaking news and developments in the fields of science and technology.
3. Gets teens hooked on non-required reading with engaging articles and bright, attention-getting graphics.
There are quite a few reasons why my daughter likes the magazine. She specifically enjoys the robot articles and recalls a particularly interesting story about machines that could generate greater amounts of solar power, leading to clean energy. I liked that she could make the connection between a technology and the benefits it could provide. She also mentioned that Popular Science helped in her World Geography class by giving her information she could share about pollution.
Visit Popular Science to read current articles and get information about a subscription.