During the pandemic, non-profit music program Plugged In pivoted to offer online music tech programs to keep kids engaged with music. Known for its in-person youth band program in the Boston area, Plugged In empowers youth to create positive change in the world through music.
Music is an important part of children's lives, so I was excited to learn about these new programs. Plugged In's founder, Sandra Rizkallah, told me that they initially created music tech programs in 2020, when the world moved online and they had to transition their band classes to a virtual environment. She explained, "We wanted to give our students another option in addition to doing band classes online. We found that students, both musicians and non-musicians, loved learning about music technology."
Sandra shared, "Since our music tech programs are online, students from different parts of the country and across the world are able to participate. One of our online programs is a cross-cultural music exchange, called Peace Tracks, where students from different countries come together to write, record and produce an original song using digital music technology and create a music video using an online collaborative video editing tool. Students learn about each other's culture, music, and food and discuss topics like what peace means to them. People have told us that it was a life-changing experience. International programming teaches empathy and communication and breaks down barriers. It's amazing to watch the connections form."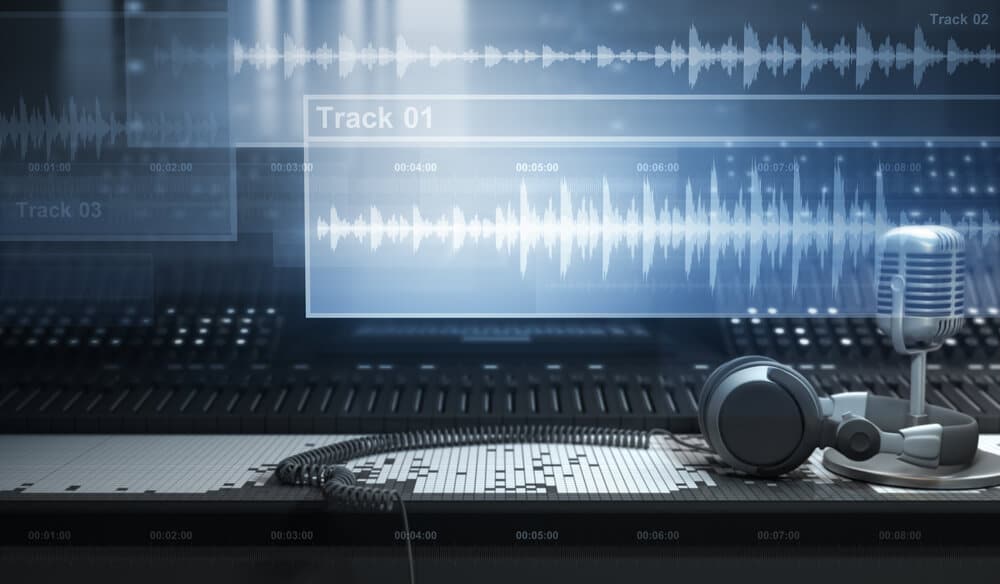 Music tech programs are designed for non-musicians and musicians.
Plugged In's programs appeal to musicians, of course, but also to anyone interested in music technology who wants to learn about it, regardless of whether they have music skills. Since you can create music digitally using software apps, you can be creative and make music online without knowing how to play an instrument. Plugged In aims to get students interested in either learning new technology or building upon existing music technology skills so they can take their skill set to the next level.
How do students learn music technology online?
Plugged In's teachers designed the curriculum specifically to be taught online in live scheduled classes. Because all of the apps are web-based, instructors can share their screens and demonstrate as they're instructing. They can also see what the students are doing by having them share their screens. All of the apps are collaborative, so teachers can instruct by sharing their screens and going into a student's project to edit and instruct in real time. All online music tech classes are project-oriented; students can also retake classes and work on more advanced projects each time they take them. Plugged In also offers private lessons for students who are interested in one-on-one instruction.
What kinds of digital music production classes does Plugged In offer?
As of this writing, there are five programs to choose from to meet all types of music technology interests and abilities, including digital audio production, songwriting and production, coding, and cross-cultural music technology exchanges. Detailed class descriptions are on Plugged In's website, but here's a rundown of the five classes.
About Plugged In
Plugged In is a non-profit music program committed to creating an inclusive, loving, and diverse community empowered to change the world. We educate musicians in a non-competitive environment and provide band and individual performance opportunities in support of community and charitable causes. In addition to weekly ensemble band classes, music technology classes, cross-cultural programming, private lessons, summer camp, songwriting workshops, and community performances, five times a year Plugged In students perform in benefit concerts that raise money for causes and organizations chosen by the students themselves. We offer in-person band and music classes in our Needham, MA facility.