Happy New Year! As we kick off 2023, is there a specific topic you would like me to write about? What subjects are you interested in or would you like to learn more about? Send me your ideas!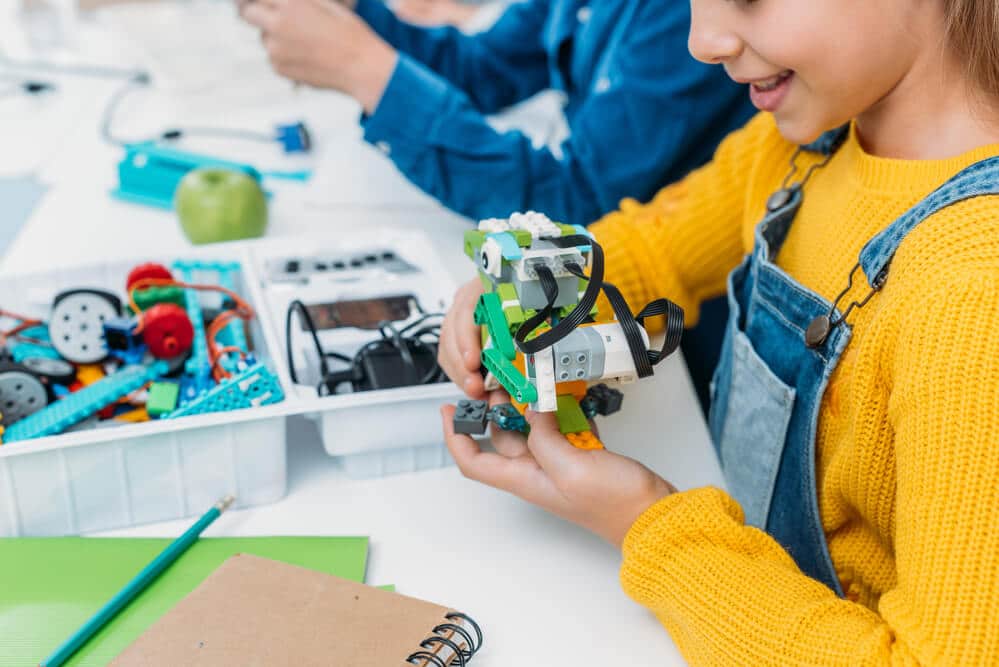 New Roblox STEM experience
If your kids love Roblox, check out "Mission: Mars," a new immersive, educational experience about the challenges of exploring Mars. Developed with the Museum of Science, Boston, and using scientific data gathered by NASA on Mars, "Mission: Mars" introduces students to the Engineering Design Process by challenging them to design and build vehicles fit for navigating Mars. The experience is free! Learn more and download it directly from Roblox.
Planning your summer activities?
I know! It's only January, but now is a great time to think about STEM summer camps and pre-college programs. Many programs fill up fast, and some require applications. Learn about nationwide summer camps available to students. If you live in Massachusetts, review my extensive list of 100+ STEM summer camps.
Girls Who Code Virtual Summer Programs
Girls Who Code invites current high school students who identify as girls or non-binary to apply to join this summer for its free programs from June 17-August 12. Apply now. Students get priority consideration when they apply by February 16, 2023. Regular-decision applications are due by March 18, 2023.There are two offerings:
The 2-week, introductory Summer Immersion Program (SIP) hosts current 9th-11th graders in live, virtual classrooms led by industry-leading companies like EA, Pfizer, and ViacomCBS. Students learn HTML, CSS, and JavaScript while getting an inside look into the tech industry. All SIP students can apply for grants up to $500.
The Self-Paced Program offers independent study and real-world projects for current 9th-12th graders to earn beginner-level badges in HTML, CSS, and JavaScript for web development or an intermediate-level badge in Python for cybersecurity.
Winter STEM classes in Massachusetts
Looking for an after-school or weekend STEM class? Read my new guide to STEM classes in Massachusetts to get an overview of what's available and learn about some great school-year programs!
Program Spotlight! Plugged In Band Program in Needham, MA has educated and celebrated performers at all stages of their music-making journeys for over twenty years. Plugged In offers virtual music technology courses; students learn how sound design and engineering is used to create the perfect song, write their favorite tracks, or livestream a performance. Plugged In's offerings include Digital Audio Production, an innovative glimpse into creating, editing, and mixing electronic music; Songwriting and Production, a project-based course in which each student writes and records an original track; Creating Music with Coding, where introductory computer programming lessons prepare students to compose their own music; and The World's Biggest Stage: Livestreaming 101, which teaches the art of promoting and broadcasting content while engaging an audience online. The spring session of courses begins on February 27. Enroll now.
Upcoming events in Massachusetts
January 28-29: Student-led Inspire2Dev will hold a free, 2-day virtual Winter Coding Immersion. This is a great opportunity for middle school students to immerse themselves in coding while building a project with the help of immersion leaders. Sign up now.
Early February: Registration for Spring HSSP at MIT will open in early February. This is a multi-weekend program where hundreds of middle and high schoolers come to take classes, both academic and non-academic. Cost: $40. If you want to be alerted when registration opens, create an account.
February 11 and 12: The Museum of Science is hosting Quantumazing, two days filled with quantum science activities, presentations, and fun! Cost: Included with General Admission or Membership.
Later February: MIT's popular Spark program for 7th and 8th-grade students will be held in March. Registration opens in later February. Cost: $40. If you want to be alerted when registration opens, create an account.
February 18-19: MIT Blueprint is a weekend-long learnathon and hackathon for high school students on MIT's campus. Any high school student is eligible to apply, and all levels of coding experience are welcome! Free event! Apply now.
February 20-24 (school vacation week): Here is a sample of organizations offering STEM vacation camps.
February 25: Mathemalchemy, presented by the BU Arts Initiative, BU Department of Mathematics & Statistics, and BU Art Galleries, is a multimedia art installation that celebrates the creativity and beauty of mathematics. Join members of the Mathemalchemy Team, artists, and math educators for a fun and educational exploration of the exhibit. The day will include hands-on activities for family members of all ages at the BU's Art Gallery in Boston. Free event! Reserve a spot.
Registration is open: Jr Tech is hosting the Girls STEM Summit at Wentworth Institute of Technology in Boston on Sunday, June 11. This is a great career-focused STEM day for girls in grades 8-12. Cost: $75/student.
Finally, here's a comprehensive article about the benefits of coding for kids, authored by CodeWizardsHQ. It's a deep dive into the important experiences and skills kids gain by learning to code. Hear directly from STEM experts, school administrators, and teachers about the benefits they've seen first-hand. It's worth a read!