STEM Summer Planning Services
Over the years, many parents have contacted me for advice about finding opportunities for their children. So, in addition to providing resources that parents can search themselves, BostonTechMom offers personalized guidance services that help families find Massachusetts STEM summer camps, classes, and programs that are a great match for their child's needs and interests.
Consultation Services
Summer is an excellent time for kids to explore STEM, pursue their interests more deeply, or try something new.
Camps, classes, and programs abound in Massachusetts for students of all ages and backgrounds—science camps, engineering camps, coding camps, biotechnology camps, robotics camps, math programs, environmental and natural science camps, entrepreneurship camps and camps that incorporate art into technology (STEAM), day programs, and even overnight camps.
With all those variables, it's easy to become overwhelmed when you're researching options on your own. Let BostonTechMom help you develop your plan!
After getting to know you and your child and your mutual aspirations for the summer, I create a "short list" of carefully chosen options that are customized to your child and your family. I'll use my practical knowledge and years of experience as a parent and a professional in the tech field to research and recommend opportunities that take into account the needs, interests, and experiences of your child, as well as the family budget and any other factors you specify. Each consultation is unique.
How It Works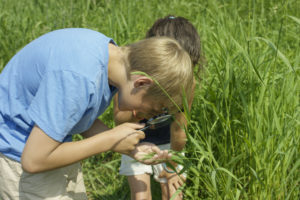 The first step to planning for summer is to complete a free, no-obligation STEM summer questionnaire.
Based on the information you provide, I will let you know if there are opportunities that meet your criteria and if I believe I can be helpful in researching and providing ideas and suggestions.
The ideal time to contact me is during the winter, allowing enough time to research options and provide suggestions. Once I receive your completed questionnaire, I will aim to email you a response in one to two week's time. If we move forward, you can expect to receive a list of options in three to four weeks.
If you decide to work with BostonTechMom, I will provide the following services and deliverables:
Free initial review and evaluation (based on a questionnaire you fill out)
Research, vetting, and selection of STEM summer camps and programs based on your criteria
A written report (via email) that discusses your child's unique needs, presents a list of 3-5 options, and thoroughly details their features (including schedule and pricing), as well as the level of fit for your child. View a sample report.
Additional consulting time after delivery of the customized plan, available upon request for an additional fee
Consultation Fees
The initial assessment of your questionnaire is free.
The service fee for your customized STEM plan is $200. This fee must be paid before the research begins and can be paid via PayPal. Once research has begun, the service fee is non-refundable.
Please note: BostonTechMom does not receive program referral compensation from any STEM organizations. Our suggestions are based solely on our research, knowledge of the programs, and your stated preferences for your child.
Ready to start? Fill out your STEM questionnaire now!
Or contact me directly and let's talk about how I can help.