Attending a Maker Faire is a wonderful way to meet local inventors, crafters, tech enthusiasts, educators, artists, students, and organizations who are excited to show you their creations, hobbies, and projects and talk about what they have learned. A Maker Faire is like your school's science fair but on a grand scale!
Maker Faire was created by Make magazine in 2006 in the Bay Area and today, there are almost 200 Maker events held around the world each year. These family-friendly events are FUN and celebrate innovation and creativity. You get to see some really cool things like robots, 3D printers, and science experiments and talk directly with exhibitors about their inventions and projects.
Inventing and creating is not just for adults. Check out these 12 impressive young inventors who participated at the Boston Mini Maker Faire.
Attending these events with your kids is a great way to spark their creative juices and get them thinking about what they could invent and build. These are also great opportunities to find local STEM programs and activities for your kids.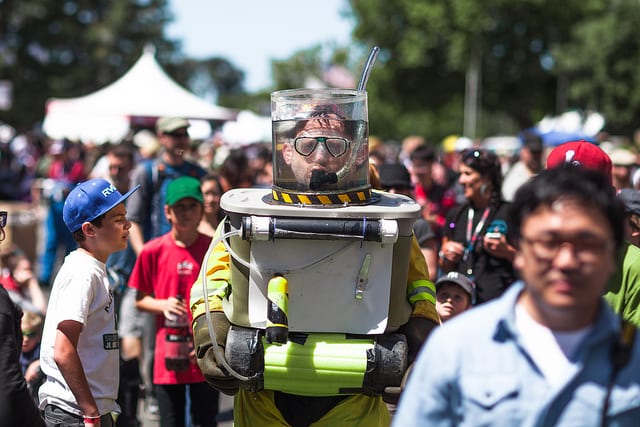 Here is a list of Maker Faires and Maker festivals in Massachusetts. Click on the links for details.
If you're visiting places outside of MA or even the country, use this link to find Maker Faires around the world!
Finally, there are many opportunities to get your family involved in Maker Faire projects and activities outside of the events. If your children love to design and build things and you want to get them involved in hands-on activities with other people in your community, consider visiting a makerspace and participating in an activity or working on a project. Read my Massachusetts Makerspaces article to find a location near you. Make magazine also runs Maker Camp during the summer; programs are held in public libraries, community groups, makerspaces, and maker homes throughout the country. Visit the Maker Camp website to learn more.
Image Sources: Matt Biddulph